This has caught my attention for a while now. Certain photographer seem to get the award for rather normal shots.
Don't get me wrong, the shots are fine, but seriously nothing people would normally vote for.
And as obviously very few votes are needed it is rather easy to cheat the system I would guess.
But this John richard Thompson now really overdid it.
Two PC's in a row for the following shots: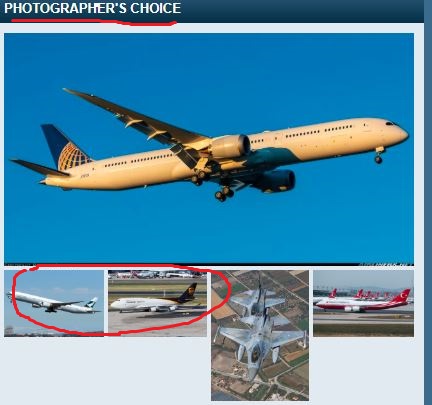 As for TK748 people seem to mistake new liveries they like with shots that are actually good quite often these days, too. I mean the 748 maybe exciting, the shot itself is far from great.